---
Spanish Language Schools in Manta, Ecuador
Schools in Manta, Ecuador
2 Search Results
Displaying all 2 schools
The Spanish Immersion Programs Directory includes language schools throughout Latin America and Spain.
Select a country from the map

Loading Schools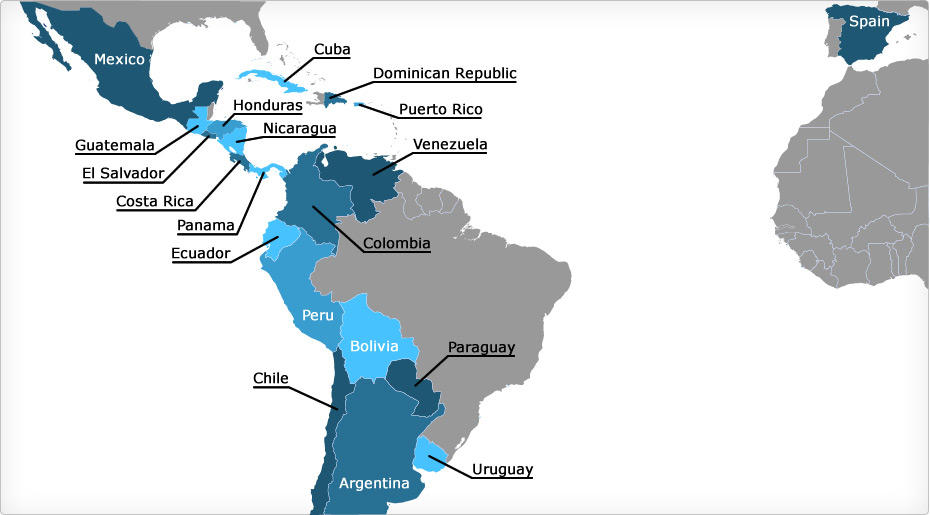 Top Language School Cities:



Travel Blogs from Ecuador
Location: Quito, Ecuador
Hola from Quito. Our location is awesome. There are mountains and hills all around Quito which is in a valley below. Several snowcapped volcanoes can be seen on a clear day. It is a...
[ view full travel blog ]
Location: Quito, Ecuador
Greetings all, yes we arrived safely and without mishap. Quito (the old town) is beautiful with tons of old colonial architecture, people friendly and food fine. Second day her...
[ view full travel blog ]
Location: Cuenca, Ecuador
So, arriving in Cuenca late we checked into the Hostal Tinku where Mira(another Galápagos friend) was staying. After marveling at the spectacular noisiness of the place with the bar...
[ view full travel blog ]
Online Spanish Lessons
---