---
Spanish Language Schools in Arequipa, Peru
Schools in Arequipa, Peru
4 Search Results
Displaying all 4 schools
Level:
Beginner
School Size:
Small
Deposit or Fee:
US $40.00
Individual Instruction
Class Instruction
- Class Size:
2 to 4 students
- Hours per Week:
20
- Weekly Cost:
US $100 - $199
- Min. Weeks Study:
1
http://www.spanish-peru.com/
The Spanish Immersion Programs Directory includes language schools throughout Latin America and Spain.
Select a country from the map

Loading Schools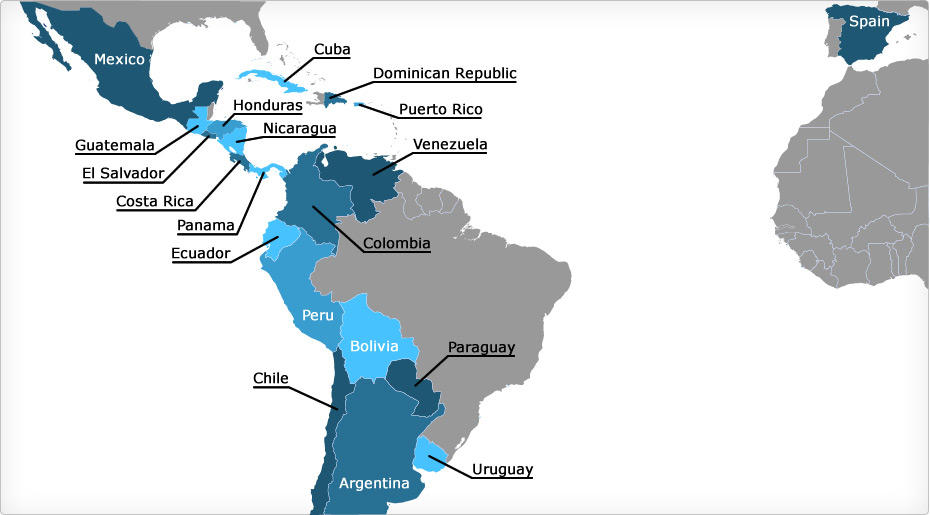 Top Language School Cities:



Travel Blogs from Peru
Location: Arequipa, Peru
Arrived in Arequipa in the morning - a little worse for wear after an overnight bus journey which had been delayed by three hours. Needless to say, we had a British grumble betwee...
[ view full travel blog ]
Location: Arequipa, Peru
We arrive in Arequipa at night time, the city looks huge, and we manage to ignore the taxi drivers stories about how bad our chosen hostel is. We have been recommended this choi...
[ view full travel blog ]
Location: Arequipa, Peru
I´m back in Arequipa after a 3-day trekking tour in the colca canyon. With my return came all the basic things that I´ve been missing for the past few days...a warm bed, toilet se...
[ view full travel blog ]
Online Spanish Lessons
---