---
Spanish Language Schools in Cuba
Schools in Cuba
1 Search Results
Displaying 1 school
Instruction & Pricing
Level:
Beginner
School Size:
Medium
Deposit or Fee:
US $50.00
Individual Instruction
Class Instruction
- Class Size:
2 to 4 students
- Hours per Week:
20
- Weekly Cost:
US $100 - $199
- Min. Weeks Study:
1
The Spanish Immersion Programs Directory includes language schools throughout Latin America and Spain.
Select a country from the map

Loading Schools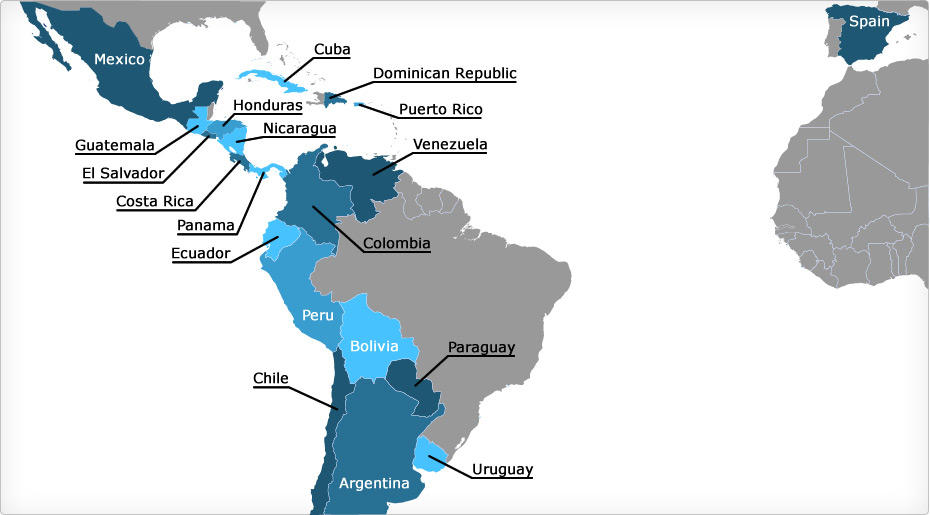 Top Language School Cities:



Travel Blogs from Cuba
Location: Havana, Cuba
My next destination was the beautiful colonial town of Trinidad where I stumbled across a fantastic outdoor salsa club which later on morphed into a heaving discotheque out back. ...
[ view full travel blog ]
Location: Havana, Cuba
The only place in the world where I've seen a stretch limousine lada and a bus that looks like a lorry! And what are those peapod-like things that masquerade as taxis? A str...
[ view full travel blog ]
Location: Havana, Cuba
The flight from Cancun to Havana took 1 hour but experiencing Cuba in 2006 is like flying into another world. It feels like you are entering a museum amidst a visual explosion of on...
[ view full travel blog ]
Online Spanish Lessons
---