---
Spanish Language Schools in Paraguay
Schools in Paraguay
1 Search Results
Displaying 1 school
Instruction & Pricing
Levels:
Beginner to Intermediate
School Size:
Small
Deposit or Fee:
US $50.00
Individual Instruction
Class Instruction
- Class Size:
2 to 4 students
- Hours per Week:
20
- Weekly Cost:
US $Under 100
- Min. Weeks Study:
3
Live w/ Family
Internet at School
The Spanish Immersion Programs Directory includes language schools throughout Latin America and Spain.
Select a country from the map

Loading Schools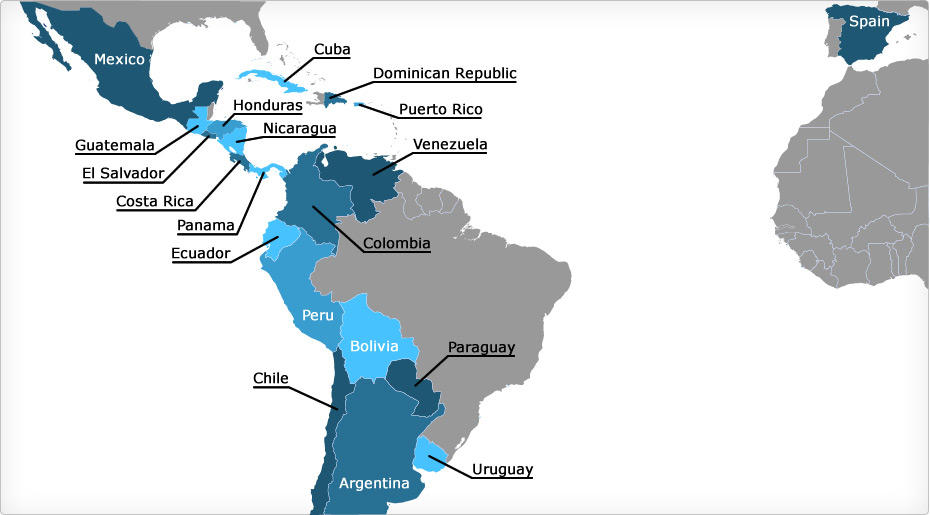 Top Language School Cities:



Travel Blogs from Paraguay
Location: Asuncion, Paraguay
I was met by Don and Helen (his fiancée) at Silvio Pettirosi Airport in Asunción. Slammed by the high 80's, high humidity weather upon leaving the airport. We decided to take ...
[ view full travel blog ]
Online Spanish Lessons
---