---
Dialogue - The picnic
Resources for Spanish Teachers Basic Spanish Dialogues Next Dialogue

Armando: ¿Qué quieres llevar para el picnic?
What do you want to take to the picnic?

Isabel: Llevemos unos emparedados.
Let's take some sandwiches.

Armando: Hay jamón en el refrigerador, pero no hay pan.
There is ham in the fridge, but there's no bread.

Isabel: Tampoco tenemos queso.
We don't have cheese either.

Armando: ¿Tenemos bebidas?
Do we have any drinks?

Isabel: No, tampoco, hagamos limonada.
No, we don't, let's make some lemonade.

Armando: También hagamos ensalada de fruta.
Let's make fruit salad, too.




  

Vocabulary Flashcards

Vocabulary Quiz

Photo Quiz

Spelling Quiz

Sentence Flashcards

Video

Example Sentences

Dialogue

Image-Sentence Match

Word Order Quiz

Multiple Choice Quiz

A or B Quiz

Fill In
Icon Legend
Icons are color coded by Spanish level:

Green = Beginner
Blue = Intermediate
Orange = Advanced
Black icons are unrelated to Spanish level:


Help

Download

Information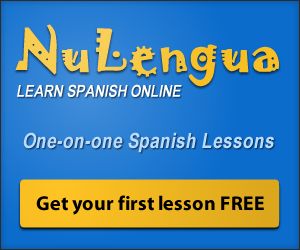 ---