---
Dialogue - The store
Resources for Spanish Teachers Basic Spanish Dialogues Next Dialogue

Alicia: No hay ensalada de papas en la tienda.
There isn't any potato salad in the store.

José: Nosotros tenemos papas en la casa.
We have potatoes at home.

Alicia: ¿Tenemos mayonesa?
Do we have mayonnaise?

José: No, necesitamos comprarla.
No, we need to buy it.

Alicia: Compremos también cebollas.
Let's buy onions, too.

José: Cebollas no, ¡odio las cebollas!
Not onions. I hate onions!

Alicia: Entonces compremos apio.
Then, let's buy celery.

José: No, no quiero apio en mi ensalada. Pongámosle manzanas.
No, I don't want celery. Let's put apples in it.

Alicia: ¿Manzanas en la ensalada? ¡Va a saber horrible!
Apples in the salad. ¡It's going to taste horrible!




  

Vocabulary Flashcards

Vocabulary Quiz

Photo Quiz

Spelling Quiz

Sentence Flashcards

Video

Example Sentences

Dialogue

Image-Sentence Match

Word Order Quiz

Multiple Choice Quiz

A or B Quiz

Fill In
Icon Legend
Icons are color coded by Spanish level:

Green = Beginner
Blue = Intermediate
Orange = Advanced
Black icons are unrelated to Spanish level:


Help

Download

Information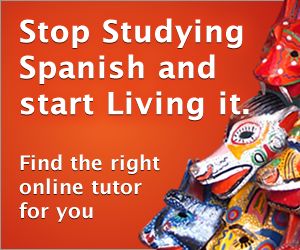 ---