---
Dialogues - Advanced
Dialogues - Advanced - Mid Level Next Lesson

There are two forms of the past in Spanish.The imperfect past and the preterite. This lesson uses both forms of the past tense.

Majmud

Elga: Buenos días, me llamo Elga ¿cómo estas?
Good morning, my name is Elga, how are you?

Majmud: Bien gracias.
Good, thanks.

Elga: Tú seguramente eres Majmud de Arabia Saudita. El señor Cuevas nos dijo que tú vas a estudiar con nosotros.
You must be Mahmud of Saudi Arabia. Mr. Cuevas told us that you were going to study with us.

Majmud: Sí, soy Majmud. Que bueno que me esperaban. Voy a estudiar aquí un año, luego volveré con mi familia a casa.
Yes I am Mahmud. It's good that you expected me. I will study here a year, then I will go back with my family to our home.

Elga: ¿A Arabia Saudita?
In Saudi Arabia?

Majmud: No, a Palestina. En Arabia Saudita vivimos solo los últimos años. Mi padre tenía negocios allí. Encabezaba la filial de una compañía francesa.
No, to Palestine. In Saudi Arabia we only lived there the last few years. My father had business there. He was the head of a French company.




  

Vocabulary Flashcards

Vocabulary Quiz

Photo Quiz

Spelling Quiz

Sentence Flashcards

Video

Example Sentences

Dialogue

Image-Sentence Match

Word Order Quiz

Multiple Choice Quiz

A or B Quiz

Fill In
Icon Legend
Icons are color coded by Spanish level:

Green = Beginner
Blue = Intermediate
Orange = Advanced
Black icons are unrelated to Spanish level:


Help

Download

Information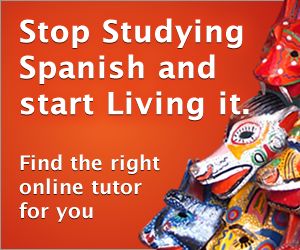 ---