---
Sentence Maker: investigation
The Sentence Maker allows you to enter a word or phrase in the text box below and retrieve translated sentence pairs (English and Spanish) containing that word/phrase. This tool is great for seeing how words are used in a natural context.
There'll be an investigation into the accident.
Habra una investigación sobre el accidente.
This investigation is under way.
Este estudio está ya en marcha.
I want an investigation into this.
Quiero que se investigue esto.
That was why I made my own investigation.
Por ello realicé mi propia investigación.
We had called for an investigation.
Habíamos pedido una investigación.
It is part of the investigation.
Forma parte de la investigación.
What have we learnt from this investigation?
¿Qué hemos averiguado a través de esta investigación?
There will be an investigation.
Va a haber una investigación.
I call for a more thorough investigation by the Commission into this.
Pido una investigación más completa de la Comisión a ese respecto.
So what facts have we established after a year of investigation?
¿Qué resultados se han alcanzado al cabo de un año de investigaciones?
Europol - joint investigation teams
Europol - Equipos comunes de investigación
The Commission has conducted an investigation in Greece.
La Comisión hizo un estudio en Grecia.
We must have a proper investigation.
Hemos de tener una investigación en condiciones.
What were the findings of the investigation into the complaints?
¿Podría informar la Comisión sobre las conclusiones a que ha llegado durante las averiguaciones sobre dichas denuncias?
A special investigation team was set up.
Se creó un grupo de investigación especial.
Investigation by Parliament makes that possible.
Una investigación por parte del Parlamento lo hace posible.
I request an investigation of these incidents.
Solicito que se investiguen esos incidentes.
I ask you to undertake an immediate investigation.
Le pido que lleve a cabo una investigación inmediata.
It has not carried out a thorough investigation.
No ha investigado a fondo.
We demand an independent investigation of the events.
Exigimos una investigación independiente de lo ocurrido.
Then we learned that such an examination did not amount to an investigation.
Luego nos enteramos de que tal examen no supondría una investigación.
Further investigation is therefore needed into the matter.
Por tanto, es necesario seguir investigando esta cuestión.
We expect genuine action and investigation.
Esperamos actuación e investigación reales.
The investigation has made progress.
Estas investigaciones han dado algunos resultados.
It is here that an investigation and quest for the truth are required.
Hay aquí una necesidad de de investigación y búsqueda de la verdad.
An investigation must be carried out.
Hay que realizar una investigación.
There was a suggestion that the investigation had taken too long.
Se ha sugerido que la investigación ha durado demasiado tiempo.
The European Parliament should conduct its own investigation.
El Parlamento Europeo debería realizar su propia investigación.
These are grounds here for a real investigation.
Hay aquí materia para una auténtica investigación.
Investigation and prosecution should become more effective.
La investigación y los procesos penales serán más eficaces.
Will you allow an independent investigation?
¿Va a permitir una investigación independiente?
There should be a full international investigation.
Debe llevarse a cabo una completa investigación internacional.
There is a legal and police investigation.
Ya se está realizando una investigación policial y legal.
Not one of these attacks has come under investigation.
Ninguno de estos ataques se ha investigado.
In any case, this should emerge clearly from the investigation.
En cualquier caso, esto debería quedar claro tras la investigación.
This investigation should be in accordance with international standards.
Esa investigación debe realizarse de acuerdo con los estándares internacionales.
For that reason, we call for an investigation and for atonement.
Por ese motivo, pedimos una investigación y una expiación.
Such an investigation is, however, provided for in the regulation.
Sin embargo, el Reglamento contempla dicha investigación.
Why does the Commission not start its own investigation?
¿Por qué no inicia la Comisión su propia investigación?
The investigation identified a number of causes.
La investigación identificó varias causas.
It would be best for you not to wait for the Commission's investigation.
Para usted sería mejor no esperar a la investigación de la Comisión.
What is the EU doing to promote that investigation?
¿Qué va a hacer la UE para promover esta investigación?
You have agreed that there will be an investigation.
Usted estaba de acuerdo en que hubiera una investigación.
If you can do so then an investigation will be held.
Desde luego, si los facilita, se hará la investigación correspondiente.
Justice affairs and investigation are not part of them.
Precisamente las cuestiones jurídicas y de detección quedan excluidas de dicho principio.
For example, the principle of investigation has gone.
Así, se ha suprimido, por ejemplo, el principio de indagación.
We need a more independent investigation process.
Necesitamos un proceso de investigación más independiente.
You will be informed of the result of the investigation.
Será usted informada del resultado de la investigación.
There must also be an investigation into the massacre.
Así mismo, debe realizarse una investigación sobre la matanza.
Nor is there any sign even of an investigation into it all.
Si al menos se iniciara una investigación.
KADEK, which is the PKK's successor, is under investigation, but I cannot at the moment say what the outcome of this investigation will be.
KADEK, el sucesor del PKK, está bajo investigación, sin embargo, en este momento no puedo indicar en que acabará esta investigación.
This page is powered by the Spanish Sentences Maker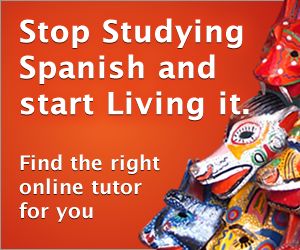 ---