---
Sentence Maker: guarantee
The Sentence Maker allows you to enter a word or phrase in the text box below and retrieve translated sentence pairs (English and Spanish) containing that word/phrase. This tool is great for seeing how words are used in a natural context.
We guarantee the quality of the product.
Garantizamos la calidad del producto.
There is no guarantee of that.
No se lo puedo garantizar.
I cannot guarantee more that this.
Es todo lo que puedo garantizar.
I am afraid I cannot guarantee that.
. (EN) Me temo que no puedo garantizarlo.
We want to guarantee that.
Queremos garantizar esto.
How can we guarantee that?
¿Cómo podemos garantizar eso?
There is no guarantee as to the outcome.
No hay garantías sobre su desenlace.
There is no guarantee that they will.
No existe garantía alguna de que vayan a serlo.
This is a guarantee which we all share.
Esta es una garantía que todos compartimos.
Is there a guarantee of this being successful?
¿Existe una garantía de tener éxito?
This is something which we should guarantee.
Es algo que deberíamos garantizar.
You were supposed to guarantee that.
Usted era el garante de ello.
Do you want a guarantee?
¿Que si puedo darle una garantía?
These proposals would guarantee that.
Esto se garantiza en la propuesta.
To have such a guarantee would be impossible.
Obtener ese tipo de garantía sería imposible.
On the contrary, it is a guarantee of human rights.
Por el contrario, es una garantía para los mismos.
Farmers deserve to have a guarantee of that, and so should the consumers.
Los agricultores merecen que se les garantice eso, y los consumidores también.
There is no guarantee of the right to a defence.
No hay ninguna garantía del derecho a la defensa.
It is vital to guarantee their rights.
Es necesario que se garanticen sus derechos.
This represented a minimum guarantee of coherence.
Ello garantiza un mínimo de coherencia.
I cannot guarantee that the system will work.
No puedo garantizarles que el sistema vaya a funcionar.
It will be very important to guarantee competition.
Es sumamente importante garantizar la competitividad.
If there is no guarantee of confidentiality, there can be no trust.
Si no se garantiza la confidencialidad, no puede surgir confianza.
It cannot guarantee legal certainty.
No garantizan la seguridad jurídica.
We cannot currently guarantee the safety of our citizens.
La seguridad de los ciudadanos no está hoy garantizada.
I said this is an opportunity, but it is not a guarantee.
He dicho que es una oportunidad, pero no una garantía.
Through them we can guarantee education for all.
A través de ellos podemos garantizar la formación para todos.
We can guarantee skills for everybody.
Podemos garantizar que los conocimientos lleguen a todos.
But there is no guarantee as to how this legislation will be used.
Pero no existe garantía alguna del uso que se va a hacer de esta legislación.
Furthermore, there is no guarantee that it will not be destroyed again.
Además no hay ningún tipo de garantía de que no se vuelva a destruir.
How is this supposed to guarantee Israel's security?
¿Cómo puede ello redundar en beneficio de la seguridad de Israel?
It is for each one to guarantee the safety of its citizens.
Son los Estados quienes deben garantizar la seguridad de sus ciudadanos.
This approach will guarantee our credibility.
Este enfoque garantizará nuestra credibilidad.
A message of progress but with every guarantee.
Un mensaje de progreso, de avance, pero con todas las garantías.
In my opinion, only a constitution can guarantee this.
En mi opinión, solo una constitución puede garantizar esto.
Where is the guarantee of the consumer's freedom of choice?
¿Dónde está garantizada la libertad de elección del consumidor?
The current rules do not guarantee them protection.
Las normas actuales no les garantizan protección.
Can we totally guarantee their safety?
¿Podemos garantizar su seguridad completamente?
The first is to guarantee continuity.
They want Europe to guarantee their security.
Esperan de Europa que garantice su seguridad.
You will not be handed a , I guarantee you that.
No se verán ustedes ante hechos consumados, se lo garantizo.
Yet are we in a position to guarantee this?
Pero ¿podemos garantizarlo?
These requirements should guarantee the holders' capability.
Estos requisitos deben garantizar la capacidad del titular.
The proposal you are putting forward does not guarantee that.
La propuesta que usted hace no los garantiza.
First of all, we have to see how to guarantee this funding.
Ante todo, tenemos que ver cómo garantizar esta financiación.
That is the best guarantee of success.
Esta es la mejor garantía de éxito.
It is vital that guarantee is in place.
Es vital que existan garantías.
They also guarantee the diversity of operators.
Garantizan asimismo la diversidad de operadores.
Are you able to guarantee that, Commissioner?
¿Puede usted garantizarlo, señor Comisario?
A fixed price does not in itself guarantee quality.
Un precio fijo por sí mismo no garantiza la calidad.
As if they were a guarantee of more and better regulation.
Como si fueran una garantía de más y mejor reglamentación.
This page is powered by the Spanish Sentences Maker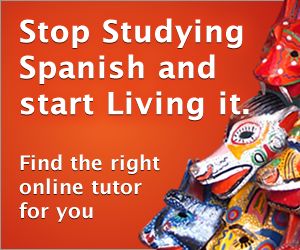 ---