---
Sentence Maker: france
The Sentence Maker allows you to enter a word or phrase in the text box below and retrieve translated sentence pairs (English and Spanish) containing that word/phrase. This tool is great for seeing how words are used in a natural context.
Whatever dress you buy in that store is imported from France.
Cualquier vestido que usted compre en esa tienda es importado de Francia.

Cristina has not lived in France for four weeks.
Hace cuatro semanas que Cristina no vive en Francia.

The most spectacular castles are in France.
Los castillos más espectaculares están en Francia.
The outbreak of the war made him immigrate to France.
El estallido de la guerra hizo que emigrase a Francia.
I hadn't talked with Ernesto since he got back from France.
No había hablado con Ernesto desde que volvió de Francia.
I have lived in France for two years.
He vivido en Francia durante dos años.
France's capital city is Paris.
La capital de Francia es París.
Isabel decided to study French in France.
Isabel se decidió a estudiar francés en Francia.
There are murmurs from France.
Francia murmura.
France has the courage to do this.
Francia tiene el valor de hacerlo.
I have a suggestion for France.
Voy a sugerir algo a Francia.
That is right for France.
Se trata de una opción correcta para Francia.
Did it condemn France for doing that?
¿Condenó a Francia por hacerlo?
Many countries, including France, but not only France...
Muchos países, entre los cuales se cuenta Francia, pero no sólo Francia...
France voted 'no' in 2005 and this caused a problem for France.
Francia votó "no" en 2005 y eso le causó un problema a Francia.
The same when the floods came in France and the same again now.
Lo mismo ocurrió cuando hubo inundaciones en Francia y lo mismo ahora.
I am certainly not anti-France.
Desde luego no estoy en contra de Francia.
France is a constitutional state.
Francia es un Estado de Derecho.
The baton has now been handed over to France.
Se le ha entregado el testigo a Francia.
I would ask you to speak to Air France.
Yo le rogaría que hablara con "Air France".
Stability plans in Ireland and France
Planes de estabilidad en Irlanda y en Francia
This is why the Movement for France delegation has not voted.
Es por ello que la delegación MPF no votó en su favor.
The France' s borders are closed!
¡Las fronteras de Francia están cerradas!
This is not the view France takes.
No es la concepción francesa.
There are examples of this in France and in the Netherlands.
En Francia y los Países Bajos se encuentran ejemplos de este servicio.
At present, only France has legislated against harassment.
Actualmente, sólo Francia ha legislado en contra del acoso.
This is happening in a major city in France.
Esto sucede en una gran ciudad de Francia, donde pueden consultarse libremente sitios pornográficos.
France has already introduced a ban.
Francia ya ha declarado la prohibición.
We should be clear that it is Russia and France that armed him.
Tenemos que dejar claro que fueron Rusia y Francia los que le armaron.
This is the fault neither of France nor of Germany.
No es culpa ni de Francia ni de Alemania.
I am not criticising Germany or France.
No estoy criticando a Alemania o Francia.
I would point out that this case is not specific to France.
Les recuerdo que Francia no constituye un caso aislado.
Has France banned rugby? That is news to me.
No sabía que Francia hubiese prohibido el rugby.
Is it only France that has blocked the compromise?
¿Es Francia el único que ha bloqueado el compromiso?
In France, I would, of course, advocate a referendum.
En el caso de Francia, abogaré naturalmente por el referendo.
The resentment in that country is not just against France.
El resentimiento en ese país no se dirige únicamente contra Francia.
That is the case of my own country, France.
Este es el caso de mi país, Francia.
Although in France today, when we talk …
Aunque hoy, en Francia, cuando hablamos…
As you will see in France, they only trip you up.
Como podrán comprobar en Francia, solo sirven para equivocarnos.
We do not have the strikes we see again and again in Belgium and France.
No tenemos las huelgas que vemos una y otra vez en Bélgica y Francia.
This applies particularly to France and Germany.
Con eso me refiero en particular a Francia y Alemania.
In saying that, I am, of course, thinking of France.
Al decir esto, pienso por supuesto en Francia.
What is the import of the 'no' votes in the Netherlands and France?
¿Cuál es la trascendencia de estas votaciones en contra en los Países Bajos y en Francia?
He publicly humiliated himself and France along with him.
Se ha humillado públicamente y Francia con él.
I take pity on Europe and France.
Me compadezco de Europa y de Francia.
He said that there was no official history in France.
Dijo que no hay historia oficial en Francia.
This problem is not confined to France.
Este problema no se limita a Francia.
Is electricity in France and Germany cheap?
¿Acaso la energía en Francia y Alemania es barata?
What went wrong in France and the Netherlands?
¿Qué fue mal en Francia y los Países Bajos?
The people of France and Holland are wrong.
Los ciudadanos de Francia y los Países Bajos estaban equivocados.
The people of France and the Netherlands voted 'no'.
Los pueblos de Francia y los Países Bajos han votado «no».
He has mentioned France, but there are other good examples, too.
Ha mencionado Francia, pero también existen otros buenos ejemplos.
And we have begun to debate the situation in France.
Y hemos empezado a debatir la situación de Francia.
This was more a phenomenon of the 1980s, in France.
Eso solía ocurrir sobre todo en la década de 1980 en Francia.
That is certainly the case in France and Germany.
Así sucede, sin duda, en Francia y Alemania.
Nor will Germany or France be doing so either.
Tampoco serán Alemania ni Francia.
Where is Belgium, France, Germany?
¿Dónde está Bélgica, Francia, Alemania?
In France Nicholas Sarkozy has understood this.
En Francia, Nicholas Sarkozy lo ha entendido.
This page is powered by the Spanish Sentences Maker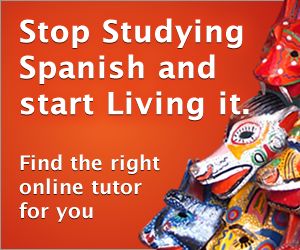 ---