---
Dialogue - Where? When? What?
Resources for Spanish Teachers Basic Spanish Dialogues Next Dialogue

Patty: Aló, ¿quién habla?
Hello, who is this?

Sergio: Soy yo Sergio, ¿qué hay de nuevo?
It's me Sergio, what's up?

Patty: Nada nuevo, ¿dónde estás?
Nothing new, where are you?

Sergio: Estoy de vacaciones en República Dominicana.
I'm on vacation in Dominican Republic.

Patty: ¿Qué haces allá? ¿cuándo te fuiste?
What are you doing there? When did you leave?

Sergio: Vine a disfrutar de estas playas maravillosas. Llegué hace dos días .
I came to enjoy these wonderful beaches. I arrived two days ago.

Patty: ¡Super! ¡Que te diviertas!
Wonderful! Have fun!




  

Vocabulary Flashcards

Vocabulary Quiz

Photo Quiz

Spelling Quiz

Sentence Flashcards

Video

Example Sentences

Dialogue

Image-Sentence Match

Word Order Quiz

Multiple Choice Quiz

A or B Quiz

Fill In
Icon Legend
Icons are color coded by Spanish level:

Green = Beginner
Blue = Intermediate
Orange = Advanced
Black icons are unrelated to Spanish level:


Help

Download

Information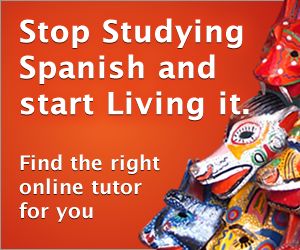 ---