---
Dialogues with Transcript - Advanced
Dialogues - Advanced - Mid Level Next Lesson

Impersonal expressions are frequently used in English.

One shouldn't smoke.
One never knows when a tornado will strike.

To form an impersonal expression in Spanish:
- conjugate the verb into the third person singular
- place the impersonal se directly before the conjugated verb

No Tengas Miedo - Do Not Fear

No tengas miedo a cometer errores, que de errores se aprende de verdad.

Do not fear making mistakes, from mistakes one learns for certain.




  

Vocabulary Flashcards

Vocabulary Quiz

Photo Quiz

Spelling Quiz

Sentence Flashcards

Video

Example Sentences

Dialogue

Image-Sentence Match

Word Order Quiz

Multiple Choice Quiz

A or B Quiz

Fill In
Icon Legend
Icons are color coded by Spanish level:

Green = Beginner
Blue = Intermediate
Orange = Advanced
Black icons are unrelated to Spanish level:


Help

Download

Information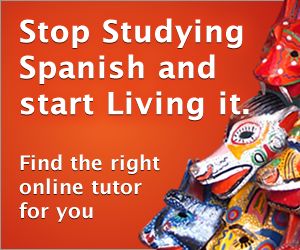 ---