---
Add your school to the world's largest Spanish school directory!
Spanish Language Schools in Costa Rica
Schools in Costa Rica
62 Search Results
Displaying schools 1 - 30 of 62 in total
Too many results?
Try the
Advanced Search
or use the options in the boxes below to sort these search results.
Sort by:
Cost
Quality
The Spanish Immersion Programs Directory includes language schools throughout Latin America and Spain.
Select a country from the map

Loading Schools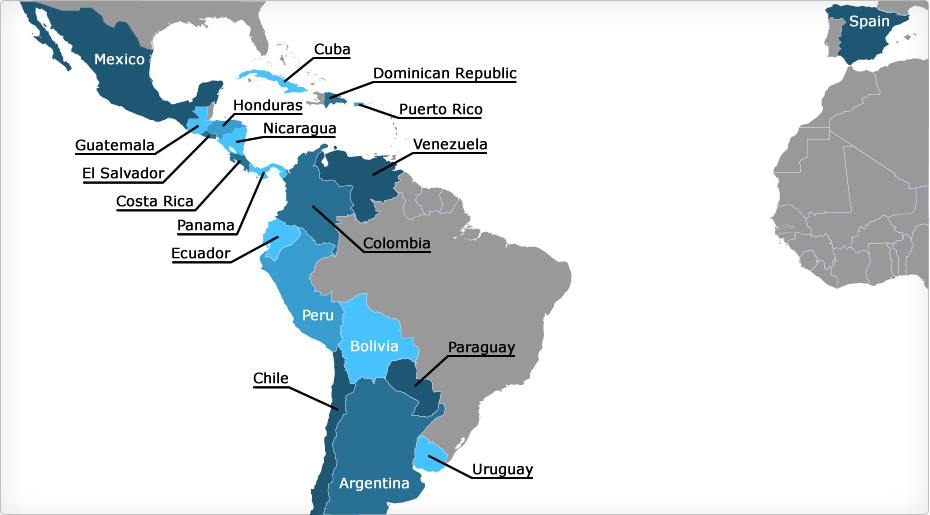 Top Language School Cities:



Travel Blogs from Costa Rica
Location: Heredia, Costa Rica
I´m having difficulties speaking English now because my brain is mixed up from all the Spanish I've been learning at the Spanish Immersion School. Today I ran, and I saw the ...
[ view full travel blog ]
Location: Heredia, Costa Rica
Buenos Dias everyone!! I arrived on Sunday after a long, long journey with a 5 hour stop in Atlanta. My Tico dad and brother Jimmy picked me up from the airport. I really got thr...
[ view full travel blog ]
Location: Manuel Antonio, Costa Rica
Things have been AMAZING here in Costa Rica. The week in San Jose went well. Me, Sara, Katy, Paulo, his brother and girlfriend are going to Daddy Yankee on June 8th! We got VIP tick...
[ view full travel blog ]
Create an Account
If you have more than one school, you can add
them to your account after it is created. Please
just give the name of one school for now.

Online Spanish Lessons
---