---
Spanish Dialogues & Transcripts for Interpretive Listening
Over 500 authentic Spanish dialogues recorded in 13 countries! These Spanish dialogues were developed for novice, intermediate and advanced students and each dialogue includes both Spanish and English translations. These Interpretive Listening resources provide students the ability to interpret information, concepts, and ideas from a variety of culturally authentic sources on a variety of topics.
Teachers have many different strategies for using Spanish dialogues in the classroom. The goal is always to make interpretive listening activities fun and effective for Spanish language students. It is critical to set realistic expectations for students who are participating in interpretive listening activities. Although it is desirable for students to be able to recognize grammatical structures and understand vocabulary, it may be more valuable to have students attempt to capture the main idea of authentic resources. This is why we have invested a considerable amount of effort and financial resources to develop these authentic Spanish dialogues which were recorded in many Spanish speaking countries!
If you are serious about speaking Spanish, first you must learn the Spanish alphabet, then you should go through the Spanish for Beginners - Spanish 101 section of our website. You will then be ready to practice picking up key words and extrapolating main ideas using the context of the Spanish dialogue. You must develop the ability to work out the meaning, it is not necessary to understand each word, this will come much, much later.
It is absolutely essential to adapt the resource to the level of the student. This is why we provide nine distinct levels of Spanish dialogues. Lots of authentic resources are excellent for advanced Spanish students, but there were few authentic resources for beginners. This is why we developed several hundred Spanish dialogues for beginning Spanish students and not so many for advanced students. The internet provides thousands of authentic resources for advanced students.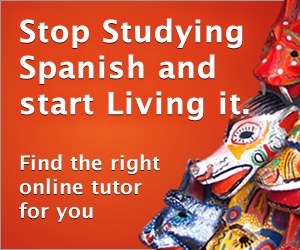 ---