---
Spanish Language Schools in Managua, Nicaragua
Schools in Managua, Nicaragua
1 Search Results
Displaying 1 school
Levels:
Beginner to Advanced
School Size:
Small
Deposit or Fee:
US $0.00
Individual Instruction
Class Instruction
- Class Size:
Private instruction
- Hours per Week:
10
- Weekly Cost:
US $$90 - $175
- Min. Weeks Study:
1
http://www.vivaspanishschool.com
The Spanish Immersion Programs Directory includes language schools throughout Latin America and Spain.
Select a country from the map

Loading Schools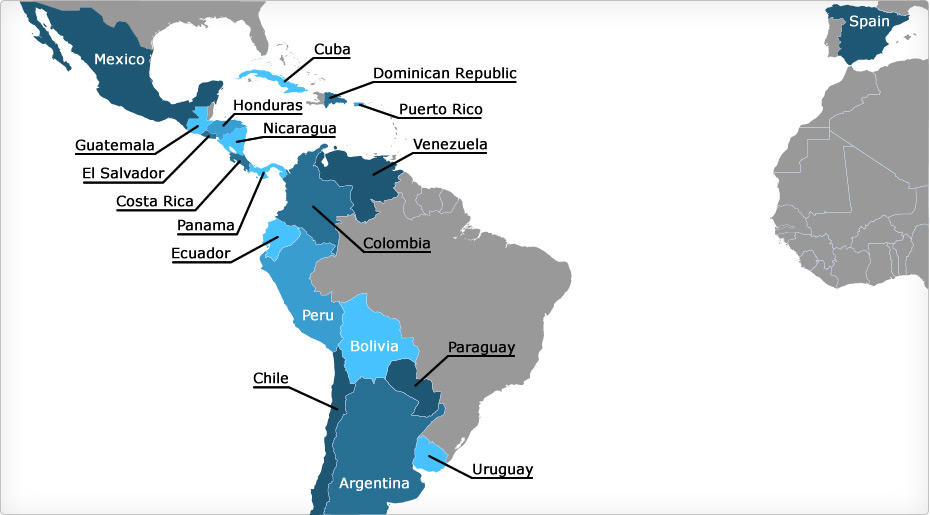 Top Language School Cities:



Travel Blogs from Nicaragua
Location: Granada, Nicaragua
Swaying gently in my hammock, I curiously watched the travelers around me; wondering where they were from and what places they'd been. Each and every day brings new faces, ...
[ view full travel blog ]
Location: Granada, Nicaragua
I have decided to take a day to just relax, read, and get some quite time to myself. What better place to do this than the solitary confinement of Laguna de Apoyo. This huge cra...
[ view full travel blog ]
Location: Granada, Nicaragua
Buenas dias, how are you all doing? I am just great, still in Granada and this place is really starting to grow on me. I have moved to a third hostel now and I think I like this o...
[ view full travel blog ]
Online Spanish Lessons
---